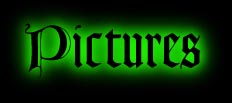 These are some pictures of us shreddin up dirt, street, flatland and some more stuff.


The trailer for our 2000 video.
Andy doing a tailwhip.
Andy bustin' out a backflip.
Andy gets nice air on the table.
Andy's patended no-hander endo.
Chris' one-hander.
Chris with another one-hander.
Armand over the table.
Andy and Phil on our Royce Unions back in the day!
Phil with an old school trackstand.
The crew hangin' out at My BMX Track.
Branden's sweet Superstock
Andy jumps our homemade ramp
Andy gets some air over me.
What he does best, freestyle
The heavens open up as Andy gets air.



Back to Home